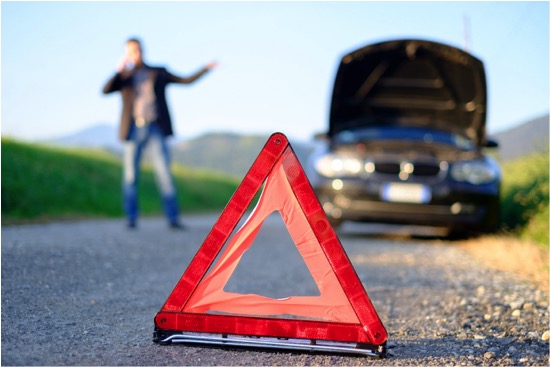 Op vakantie met de auto: ben ik verzekerd in het buitenland?
Met de auto het Europese continent doorkruisen, is een populaire optie voor vakantiegangers. Zolang alles in de auto past, zijn er geen bagagelimieten en heb je alle controle over je eigen tijd. En nog een voordeel: je hoeft geen uren op luchthavens door te brengen. Er zijn echter wel een aantal dingen waar je op moet letten wanneer je je auto gebruikt om op vakantie te gaan. Zo zul je in sommige landen moeten wennen aan het rijden aan de andere kant van de weg en in andere landen heb je een aantal verplichte items in de auto nodig zoals een veiligheidshesje en een verbanddoos. Wat nog belangrijker is, in geval van ongelukken en andere ongemakken, zorg ervoor dat je juist verzekerd bent!
Autoverzekering in het buitenland
Het belangrijkste advies dat we geven, is ervoor te zorgen dat je weet wat je autoverzekering dekt in het land waar je op vakantie gaat. In de meeste Europese landen word je gedekt door je autoverzekering. In welke landen je autoverzekering precies geldig is, kun je zien op je groene kaart. Dit is het bewijs dat je verzekerd bent in het buitenland. Bovendien staan hier alle gegevens op die je nodig hebt als je onderweg met pech langs de weg komt te staan. Vergeet deze dus niet mee te nemen.
Dekking afhankelijk van type verzekering
Welke kosten gedekt worden door je verzekering, hangt af van welke verzekering je hebt: WA, beperkt casco of volledig casco (allrisk). Je bent in Nederland wettelijk verplicht om minimaal WA-verzekerd te zijn, dit is de minst uitgebreide verzekering. De schade die jij aanbrengt of veroorzaakt, wordt standaard verzekerd vanuit de WA-verzekering. Met een beperkt cascoverzekering ben je hiernaast ook verzekerd voor schade aan anderen, ruitschade, en schade door diefstal, inbraak, brand en storm. Ben je allrisk verzekerd, dan ben je daar bovenop ook nog eens verzekerd voor vandalisme en schade door eigen schuld.
Welke autoverzekering voor jou geschikt is, is afhankelijk van de leeftijd van je auto. Auto's van ouder dan tien jaar hebben over het algemeen genoeg aan een WA-verzekering. Voor auto's tussen de zes en de tien jaar is een beperkt cascoverzekering aan te raden. Als je auto jonger dan vijf jaar is, kun je het best kiezen voor allrisk.
Aanvullende verzekering afsluiten?
Gestrand raken langs de kant van de weg kan je vakantie verpesten en je een fortuin kosten. Met een extra module voor het buitenland zorg je ervoor dat je verzekerd bent voor alles wat niet standaard door je verzekering vergoed wordt. Denk maar aan: hulp bij autopech, het terugbrengen van je passagiers en auto, het terugbetalen van overnachtingen als de reparatie van je auto langer duurt en vervangend vervoer.
Let er wel op dat je niet dubbel verzekerd bent voor pechhulp. Veel Nederlanders hebben hiervoor namelijk een dekking via de ANWB, hun reisverzekering én hun autoverzekering. En dat is natuurlijk iets te veel van het goede.